Airport Parking
Airport Parking & Transfers
Oakhurst Gatwick B&B must be one of the best value methods of airport parking at gatwick airport. We wait for your arrival to get you to the airport without any delay. Then on your return, we collect you from Atlantic house Gatwick Airport and get you back to your car faster than any other airport carpark company.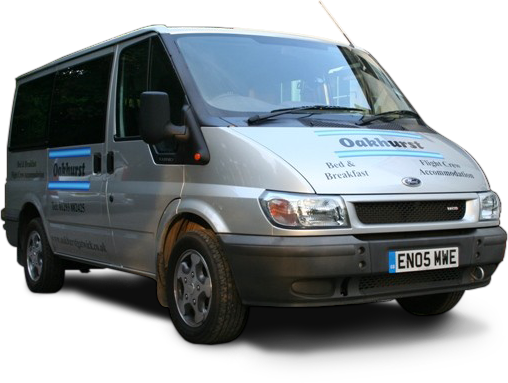 No more waiting for a scheduled bus service as transfers to and from the airport are included in the price saving up to £14 each way.

We have a minibus which seats 8 passengers and loads of cases as well as a back-up estate car which we use during busy times.

Our knowledge of the airport is extensive and we collect and drop off at Atlantic house in the south.

Oakhurst bed and breakfast and parking have been operating for 12 years and have an outstanding record of customer satisfaction.

Parking is in our private gardens within 3 minutes of Gatwick airport.

Cars are kept to the rear of the property on firm ground behind gates.

Transfers operate between 06:00 and 20:00 hrs.

Bed and breakfast rooms are at this location if required.

Keys will need to be left with us.

On your ret just call us when you are at Atlantic house and we will be there as soon as possible.

Minimum cost of 5 days.
call: 01293 882425 to book or contact us using the details on our contact page.